The rant is here!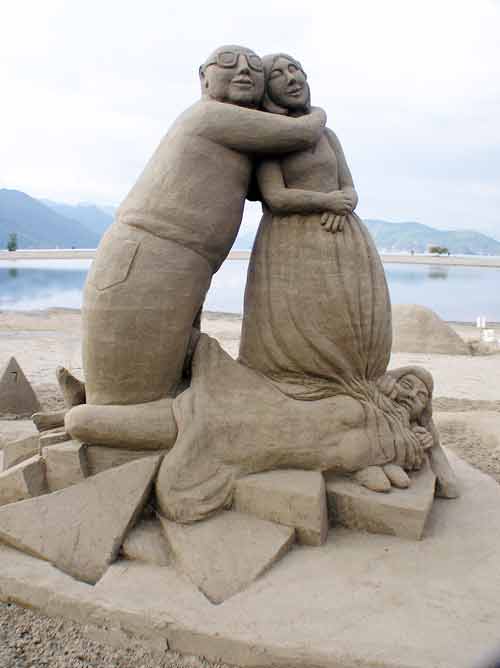 What is a love triangle?
This usually refers to two different types of situations where more than one person is involved, or the love interests are split and/or not to the same person. It can refer to more than three people, but three is the common number used. The two main types of situations is when two characters like/love the same person and that person has to choose between the two (Twilight, etc), or when person A likes person B but person B likes person C (Les Miserables, the musical at least). Often, in the case of the second type at least, one character is either the decoy and/or unrequited type of love. There are ones where the person doesn't have to choose between the two love interests but that's more of a menage, as opposed to a conflicted love triangle.
Rant time:
When I see a novel description that says love triangle, it makes me not want to read the book a bit. I should have a better reason, I'm sure, but it just bugs me. There will be an occasional one where I won't notice it as much. The books in this section are both pretty good books, but they illustrate my opinions pretty well. ***possible spoilers on the books but no plot twists given***
I think there is sort of a love triangle in The Forest of Hands and Teeth (Carrie Ryan), but it's not the who will she choose happy type. It doesn't feel like a love triangle really and the main focus of the story is how the main character handles things and makes decisions for herself. She's not reliant on either of the possible choices of relationships. That type works for me. If I read the story and barely notice it might be a love triangle that is great. Which is why, I don't want the description to tell me there is a love triangle in the story. If it's there, I don't want it to be the most important part of the story because it's really hard to pull it off for me. Because there are so many possible problems.
Wings (Aprilynne Pike), is a good book with an interesting type of faerie and I really liked the character but there is a love triangle started in this first book that I didn't care for. The problem has to do with the overall story, which was necessary for the way it was written. And this one is a bit of a spoiler, but... She doesn't remember something important, which has to do with the second love interest and their history. But the reader doesn't know it either until the little bits at the very end. So, at first it's the human boy who works really hard and despite everything he experiences with her, is devoted and then this faerie male she has this unexplained attraction to that she can't help but practically swoon when he's around. Some people might like the different tension and the whole picking a team aspect, but I didn't like it. I just felt bad for the human boy. I liked the other aspects of the novel, just not the love triangle.
Twilight is the one people talk the most about but I've never read it. Okay, I read 4 pages of Twilight and that is all. So, I won't talk about it.
For me, it's hard to enjoy the story line if I don't see why the person is conflicted. This is more of a problem, it seems with the mc must choose between two(or so) love interest characters. The one character who loves another character who loves another character has its own set of problems but it's not quite as bad for me. One of my favorite songs is from the unrequited love character in the musical version of Les Miserables. Basically, I have a harder time believing the love triangle and sometimes it seems to be put in just to have the added conflict instead of it really being needed in the story. Those are the worse, because the love triangle should only be used if needed in the story and not just because the writer thinks some readers will like it or that it's necessary for extra conflict.
Web sites:
http://tvtropes.org/pmwiki/pmwiki.php/Main/LoveTriangle
http://www.simplysolo.com/relationships/triangular_theory_of_love_robert_sternberg.html
http://en.wikipedia.org/wiki/Love_triangle
http://www.thirdage.com/today/dating/how-to-cope-in-a-love-triangle-help-for-the-other-man-or-woman
And another picture just for fun.
Your Opinion
Do you like love triangles? No?
Do you write love triangles in your stories?